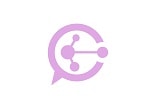 Childs Consulting
IT Services
Jalapeno Business Services are a professional services company delivering high-quality operational management and business services to small and medium-sized businesses.
Born from the idea that smaller and medium-sized businesses should be offered the same IT expertise and support as larger corporations, Jalapeño Business Services was created in 2010 by Laurence Childs and his father. Since then they have been dedicated to providing reliable IT infrastructure and business processes for companies like yours.
Based on over 35 years experience of working within industry, government and the military, Jalapeno Business Services has the experience and expertise to enhance current IT & Business services and deliver new capability and ensure continuity of services and performance.
Our Philosophy
We created Jalapeno Business Services with the belief that the size of your business shouldn't prevent you from benefiting from access to levels of experience and expertise that is normally prohibitive on the basis of quantity and cost
We want to help others realise the benefits of best practices available to large companies to increase their awareness, efficiency and productivity in the area of IT Management and its alignment to business objectives.
We help organisations to:
Be aware of the pitfalls in operating IT systems within their business environment.
Improve their IT management skills and processes.
Align their IT investment to their businesses objectives.