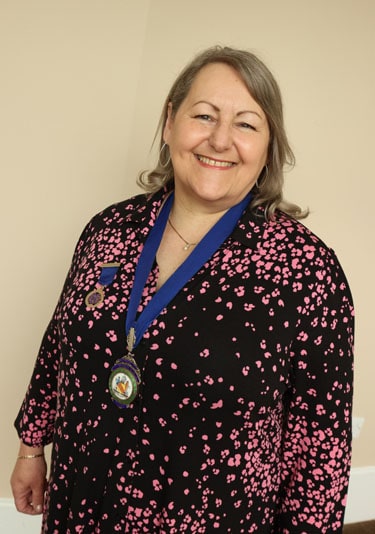 Deborah Labbate
President / Deborah Labbate Business Solutions
Deborah started in business in the early 80's and since 2005 has worked with SMEs and business owners who want to develop their businesses, themselves and their people.
With a no nonsense, straightforward approach to focus on the things that matter most, Deborah combines a unique blend of skills, practical experience and empathy to provide you with clearly thought through practical and realistic strategies that are focused on tangible results.
Deborah learned very early on in her business life that the most vital aspect of being able to run a business is actually feeling confident to make the everyday decisions that accompany being 'The Boss', be that the Owner/Manager, the MD or anyone responsible for leading a team. It can be lonely at the top!
Deborah works in partnership with carefully chosen people and organisations to bring you a wider range of services and expertise including banks and other finance professionals, accountants, solicitors, branding and social media specialists, investors, IFAs and other key contacts you may need to help your business go further, faster…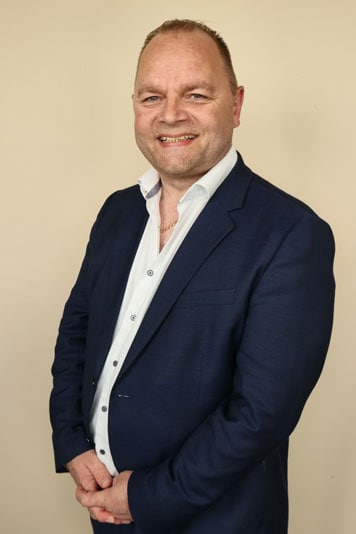 Terry Ellis
Vice President / h2o digital
Terry Ellis is the founder of h2o digital, a web design and digital marketing agency based in Nottingham.
Founded in 2010, h2o digital is collaborative team of digital experts who feel passionate about increasing clients brand awareness, creating leads and growing business.
For h2o, delivering a working website is not enough. They aim to develop an online platform that not only looks great, but can be proven to increase online visibility. Everything they design adheres to industry best practice standards. h2o clients love working with them and their goal is to continue thier relationships beyond delivery and support their clients long term as their businesses grow.
Terry has worked at a senior level in both manufacturing and logistics, so knows 'how business works'. Real world experience, technical know-how and a history of high levels of customer support ensures h2o delivers to your needs.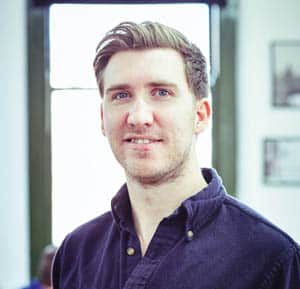 Ross Davies
Immediate Past President / Strafe Creative
Ross Davies is the co-founder of Strafe Creative, an award winning digital design agency based in the heart of Nottingham's Creative Quarter on Stoney Street.
Founded in 2010, Strafe Creative has always been committed to providing the highest level of quality and performance, delivering high return on investment for our clients, leading to significant growth in five short years. In the last six months Strafe has won 3 design awards as well as Midlands Fastest 40 Creative Industry award in May 2016.
Ross previously was on the Board for Nottingham Young Enterprise as well as taking time to mentor at NTU and NCN as well as guest lecturing at Nottingham Trent University's Hive programme.
As Strafe Creative has grown Ross has been involved in some large scale projects for national companies helping build creative websites and graphic projects to increase their clients sales.
Outside of Strafe, Ross is very active being an avid basketball player, rock climber and distance event runner. He recently completed a half marathon Obstacle course, raising over £1000 for the Delete Blood Cancer charity.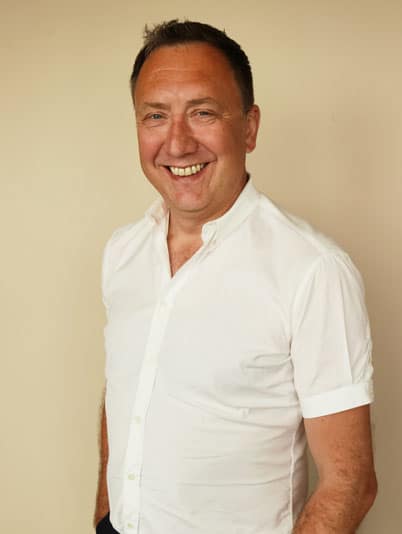 Matt Arnold
Council Member / Five Nine Five Operational Review
Matt runs his own management consultancy business, helping large organisations benefit from lean systems thinking throughout their operations – delivery customer orientated solutions that are efficient and effective.
Matt moved to Nottingham after completing his degree and trained as a Chartered Accountant at KPMG Nottingham. Having spent much of his career on sites across the UK and abroad, Matt now spends more time in Nottingham and joined NCBC to reconnect with the city and its businesses.
A keen cyclist, a mediocre runner, and a some-time swimmer, he can often be seen pounding the streets of Nottingham to clock up some miles, and sometimes even competes in triathlons – although he says he only does this to allow him to have a pint or two of some local ales.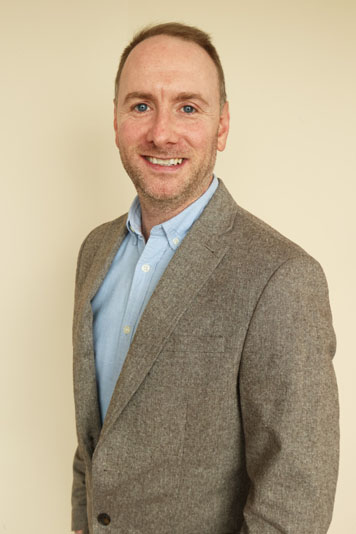 Joe Burns
Council Member / Reformed IT
Joe Burns is the CEO and co-founder of Reformed IT, a high-growth Managed IT Services business focused on protecting companies in the East Midlands from the increasing threat of cyber-crime.
As a Certified Ethical Hacker, Joe and his team of experts use their skills and experience to implement various layers of risk mitigation which has prevented any of their clients from suffering a single data breach since the business was founded in 2019.
Alongside Reformed IT, Joe also has a consultancy business which helps organisations to implement technology and automation to increase efficiency.
No stranger to the world of business and networking, Joe established his first company back in 2005, aged just 21. This business was acquired in a 7-figure deal in 2016 with Joe becoming the group Managing Director to the new parent company for a further 3 years where he oversaw a group-wide turnover growth of more than 60% during this time.
When not working on growing his businesses, Joe will be found walking his cockerpoo, Bramble, or shaking up a cocktail in his home bar as an enthusiastic mixologist.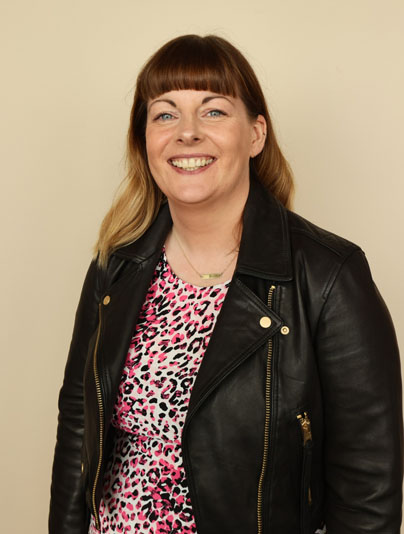 Michelle Somers
Council Member / DHP Family
Michelle has over 22 years' experience in the Night Time Economy during which she has chaired Pubwatch groups in both Bristol, Hackney and now Nottingham.
As an ambassador for the NTIA and a member of Nottingham's Night-time Safety Group, Michelle is passionate in fostering relationships with key stakeholders to improve partnership working. She is an advocate of Nottingham's Night-time economy and the positive impact it has on local communities and economies.
As an industry, the NTE's economic value (Pre COVID) was measured at £112 Billion – 5.1% GDP – with 1.94 million jobs.
Michelle is passionate in sharing that message and that pubs, clubs and venues are a huge and important part in business and culture.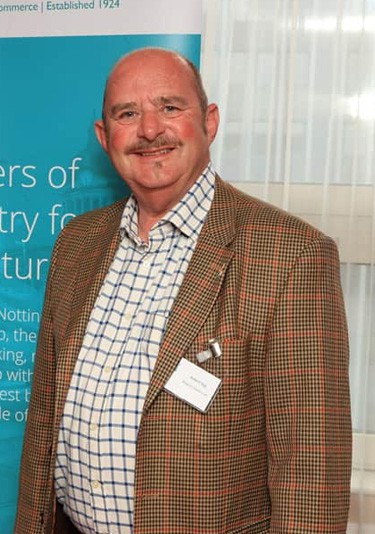 Robert Day
Council Member / Blueprint Interiors Limited
Robert founded Blueprint Interiors, an award-winning, people-focused office design and fit out business.
Robert has a particular interest in Business and Education partnerships. Blueprint Interiors regularly sponsor a variety of projects to help develop sustainable long-term relationships between schools and the business community to ensure every student has the best possible access to career advice and work experience. Robert also volunteers as an Enterprise Advisor for LLEP to enhance the success of this objective.
Robert's 40 years of experience in the Midlands business community allowed him to gain a very broad range of network contacts.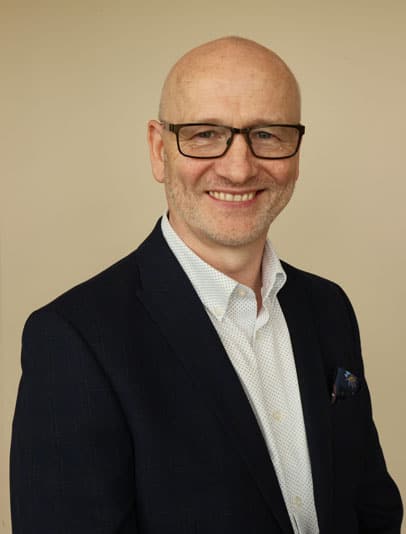 Darren Jones
Secretary / Instinct HR
Darren is the founder and people director at Instinct HR, a Nottingham based HR consultancy who support clients across the UK.
He is an experienced HR professional (Chartered MCIPD), leadership coach, project manager, and multi-site commercial leader, and supports SME with all of the strategic and operational people aspects of their business.
Darren has extensive experience across private and public sectors, specialising in SMEs, pharmacy, healthcare, retail, supply chain, manufacturing, local government, higher education, and non-profit organisations.
Originally from Chester, Darren settled in Nottingham in the mid-90s, where he studied at NTU for his post-graduate diploma in Human Resource Managment.
Darren loves music, gym, and sport, and can frequently be seen playing down at his local squash club.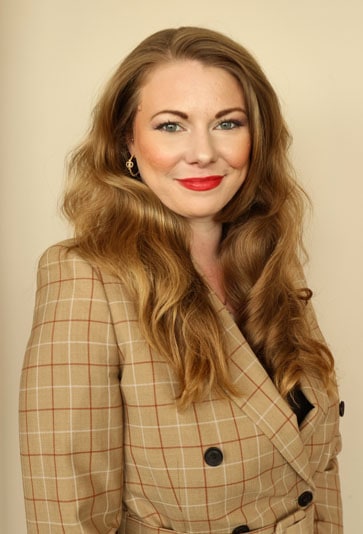 Eloise Idoine
Council Member / Rialto Training
Eloise Idoine is a professional LinkedIn trainer based in Nottingham. With 12 years of experience in senior sales and marketing roles, Eloise is passionate about connecting businesses with their prospective clients and showing companies how to build strong, meaningful relationships.
Using LinkedIn, Eloise teaches companies how to avoid paying for expensive advertising, premium subscriptions, and 3rd party automation tools, by making the most of the free networking resources available to them.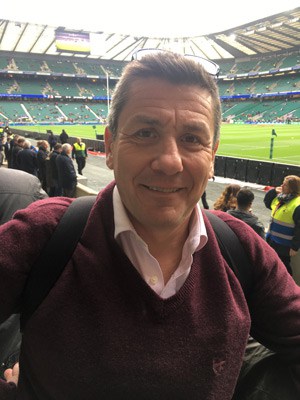 Nigel Rowlson
Former President / The Dairy
Nigel Rowlson is the founder and Managing Director of award winning Nottingham based marketing and design agency – The Dairy.
He has over 40 years experience in the communications world having worked in the Midlands and London across a wide range of businesses including Ford, British Gas, Cable and Wireless, Church's Shoes, The National Trust, NHS and Bravissimo.
He maintains that he learnt more about business and marketing whilst selling bras and knickers on Arnold Market as a teenager in 1979 than he did at college!
The Dairy was established in 2002 and serves local and national clients with their marketing planning, design, brand development, digital, print, social media and PR requirements.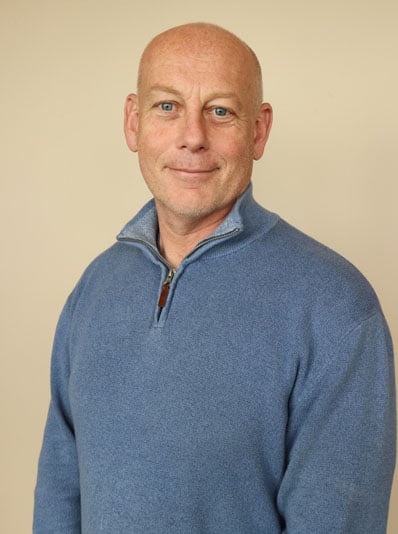 Ian Roberts
Former President / Nottingham Physio
Ian Roberts was a founder director of SLR Consulting Limited set up in 1994. SLR is a global environmental consulting organisation with offices across Europe, North America, Africa and Asia Pacific. The company provides advisory services across sectors including oil and gas, mining and minerals, infrastructure, power, industry and the built environment. Following a recent investment by Charterhouse Ian has left SLR to pursue other business interest. These interests include property investments, a US based sports science business, a local manufacturing organisation and an e-commerce fashion business. Ian is also a business partner in sports injury and rehabilitation organisation called Nottingham Physio with an internationally recognised sports physiotherapist operating out of Roko gymnasium. The business has a private practice open to the public and a wide range of elite athletes from around the world. Expansion plans for the business are local, national and international
Ian has also served as an East Midlands Councillor for the Confederation of British Industry (CBI) and is a Fellow of the Institute of Directors and a Member of the Chartered Institute of Waste Management. Ian is also an Associate Director of Notts County Football Club and a trustee of Notts County Football in the Community a UK leading charity.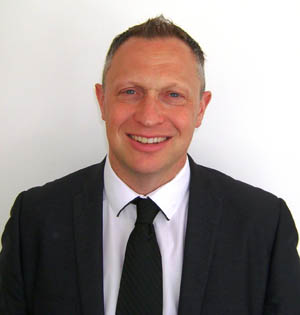 Mark Deakin
Former President / Turner & Townsend
Mark has been working within the property sector for nearly 30 years as a chartered quantity surveyor and project manager. He has been a director of Turner & Townsend for almost twenty years where he now runs the Nottingham office as well as having a regional role across the Midlands.
Mark previously chaired the Property Forum for the Sheffield Region's Local Enterprise Partnership (LEP) and takes an active role in leading on physical local development, regeneration and people development. Within the last few years he has been involved with large scale developments including the revitalisation of a former coking works in Derbyshire which was dubbed as one of the worst contaminated sites in Western Europe as well as some of the largest and most complicated infrastructure projects.
In recent years he has also taken up a post as a non-executive board member for the East Midland's Chamber of Commerce.
He likes to keep fit with mountain biking and although he continually struggles with time, he does manage to fit in a game of golf most weekends. He is also kept busy by his wife and two young girls. Mark does like to challenge himself with 2014 seeing him do a 50 mile kayaking challenge around 3 of the largest lakes in the Lake District for a local charity supporting Dementia patients. Between 2015 and 2019 he has cycled thousands of miles for charity including London to Paris, a coast to coast, Newcastle to Edinburgh and in 2016 a 140 mile cycle ride with Snowdon and Kinder Scout thrown into the mix.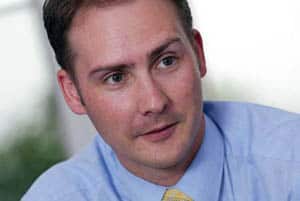 James Simmonds
Former President and Treasurer / UHY Hacker Young Chartered Accountants
James is a partner in the Nottingham office of UHY, an ambitious and growing Top 20 Group of UK Chartered Accountants.
James specialises in owner-managed businesses within the SME market, offering tailored services to clients across all business sectors whether complex or day-to-day, local, national or international.
James offers a partner-led approach to all of his clients, ensuring they receive the personal one-to-one service required. At UHY, our foundation of service, based on strong ties and long-standing loyalty from our clients, continues to be valued and fostered across the firm.
Whilst accountancy services remain the core services provided by the office we also offer personal and corporate finance, taxation and computer services together with added value services such as dispute resolution, financial planning advice and assisting in the selling and purchasing of businesses.
Our Aims
Our aims for the Business Club
To provide a friendly and welcoming lunch-time educational forum with fellow business leaders.
Networking with business contracts.
The aim of the Nottingham City Business Club is to provide a forum for senior business people who are interested in meeting potential business contacts.
Influential views.
Hearing the views of influential members of government, and the business sector in a social environment.
Why not come try us out?
Book your first event today
Creating Commerce for the City of Nottingham