15 March 2024
Mark Goldby DL
Office of the Lieutenency
Registration from: 11:45am
Lunch: 12:30pm
Join us at our usual monthly event of networking, with Mark Goldby DL from the Office of the Lieutenancy talking about The King's Award for Enterprise.
We look forward to seeing you at the event with a two-course lunch and a great speaker as always.
(Booking deadline - Midnight Tuesday prior to the event)
NCBC Event Details
Mark Goldby DL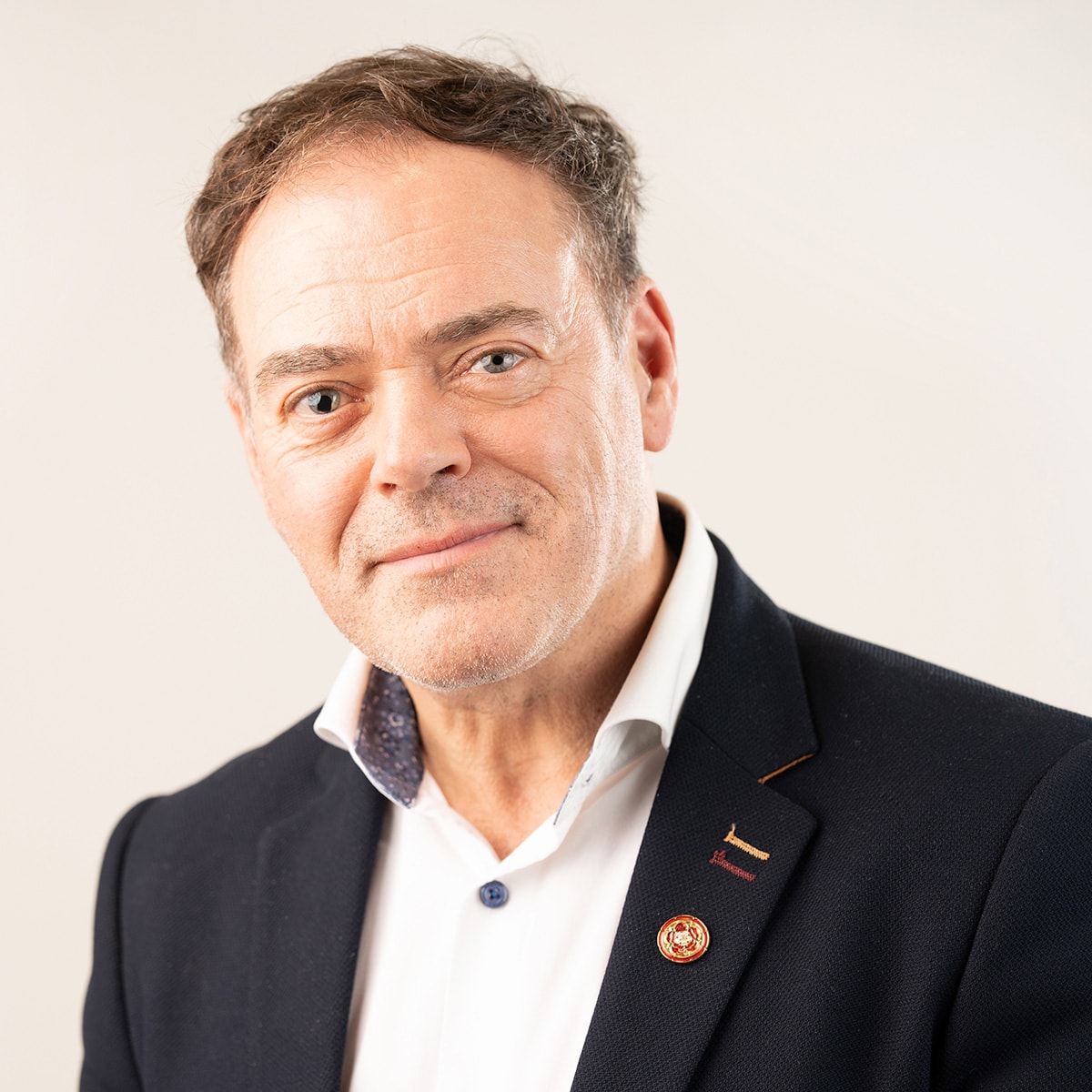 Mark's business career spans 4 decades: initially with corporate giants GPT & Siemens and then until 2019 as co-founder & owner of SMS Electronics – a successful, Nottinghamshire-based company & winner of the prestigious Kings Award for Enterprise.
Life after SMS Electronics has seen Mark champion and give back to both the business sector and local communities via a number of non-executive, advisory board and charitable trustee roles. These commitments sit alongside Mark chairing the East Midlands Manufacturing Networks, which are business-led, peer to peer groups, and his position on the Regional Advisory Board for the largest manufacturing trade body in the UK (Make UK) ensures Mark's passion for manufacturing remains connected and relevant.
Mark was commissioned as a Deputy Lieutenant for Nottinghamshire in 2016 recognising his achievements in business, the charitable sector and his community. Mark leads on the promotion of the Kings Award for Enterprise within the County and is a strong advocate of inclusivity and rural affairs.
Mark also champions The King's Award for Enterprise, which is the most prestigious award any UK business can receive - bar none! His Majesty has renewed and acknowledged the importance of these awards that were established under the late Queen Elizabeth II and you have an opportunity to hear all about the awards directly from a royal representative. You will learn more about the awards, the prize, the recognition, the process and the guidance available for applicants
The Timetable
What to expect at NCBC
Parking is available at NCP Nottingham Stoney Street.
Meet potential business contacts
As a member you'll be invited to a monthly lunch-time event on the third Friday of each month (excluding August) to meet with other members and hear from our guest speaker.
Business opportunities
There are various opportunities to promote your business through word of mouth, our social media channels and also sponsorship.
Additional events
We organise additional events throughout the year giving our members additional opportunities to meet and learn more about what's happening in Nottingham.
Book for

15 March 2024

Join us at our usual monthly event of networking, with Mark Goldby DL from the Office of the Lieutenancy talking about The King's Award for Enterprise. We look forward to seeing you at the event with a two-course lunch and a great speaker as always. (Booking deadline - Midnight Tuesday prior to the event)