15 September 2023
Golf Day
The Nottinghamshire Golf & Country Club
We held our annual charity golf day on 15 September this year.
A great turn out and as always, where we were again blessed with exceptional weather.
Event Roundup
Our Sponsors: We would like to thank our sponsors who gave our budding golfers something to aim for on the nearest the pins. So, thank you to our main sponsors, Hexa Consulting who supported the longest drive along with pin sponsors, Turner & Townsend and Nottingham City Business Club. The Nottinghamshire golf club providing the winning team with another round of golf to further improve their golf game and The Rushcliffe golf club for the runners up.
The sad passing of the club's friend and previous organiser, Trevor Harris was celebrated by teams playing for a new claret jug on the 10th green.
Thanks go to those who provided prizes for our raffle –The Park Plaza who provided us with a tasting menu for 2 plus overnight stay as our star raffle prize, Gusto, Memsaab, Notts County Football Club, Revolution Cornerhouse, The Nottinghamshire, Rodgers Leask, Base 51, Blend, Paul Ritchie, and Turner & Townsend
So who won?
The trophy was won by Notts County Football club with an impressive 109 points, pipping Paul Ritchie with, a still impressive 107 points. This year saw some high scores on the Masters/ Signature course.  The Trevor Harris claret jug was won by Johnno Gordon, playing in the winning Notts County team.
Apart from a game of golf, forging links within the Nottingham community and having a great time,we did have a purpose, and that was to help raise money for our charity of the year – Base 51.  We raised over £550 at this event – so thank you all for your generous donations.
Next Year
Next year's event will see a return to the Nottinghamshire golf club, this time on the Championship course, on 13 September 2024.  Early bird discounts will be available in the coming months.
NCBC Event Details
Golf Day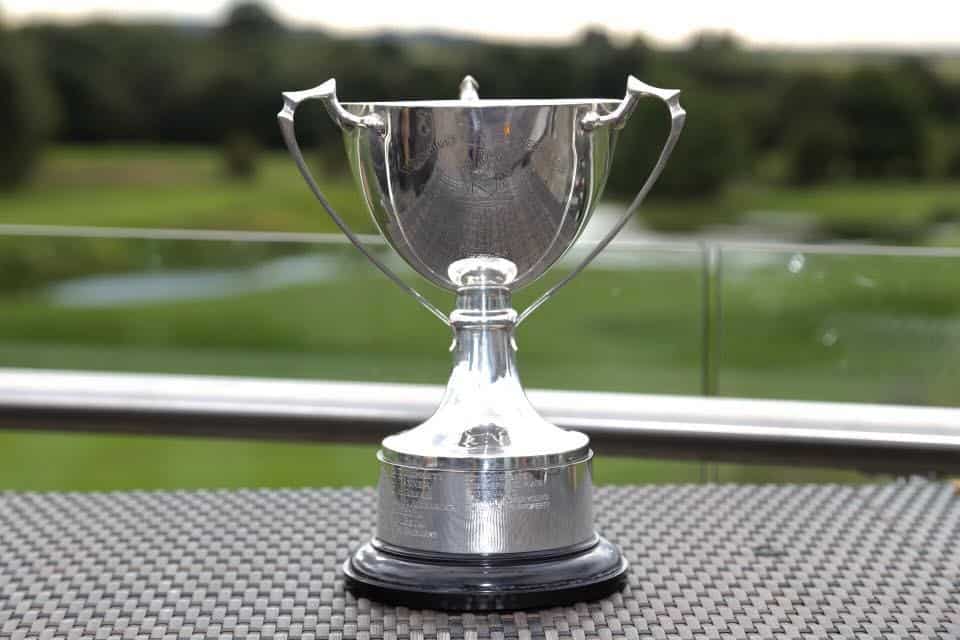 The Timetable
What to expect at NCBC
Meet potential business contacts
As a member you'll be invited to a monthly lunch-time event on the third Friday of each month (excluding August) to meet with other members and hear from our guest speaker.
Business opportunities
There are various opportunities to promote your business through word of mouth, our social media channels and also sponsorship.
Additional events
We organise additional events throughout the year giving our members additional opportunities to meet and learn more about what's happening in Nottingham.
Bookings are closed for this event
Have a look at the other events we have coming up. Click the button below.