19 March 2021
Andrew Crawford
Operations Director, The Pub People Company Ltd
Registration from: 1:00pm
Lunch: 12:30pm
Nottingham City Business Club had a  bumper turn out for this event - but then the speaker was talking about pubs! Strangely - it was a year ago today that pubs were instructed by the government to close by midnight!
Over 40 local business leaders signed up for the virtual lunch event to hear Andy Crawford who is the Operations Director of The Pub People Company which has been in business since 1993. The company is headquartered in Alfreton and operates around 60 pubs and pub/restaurants in the Notts/Derbys/Lincs area.
Event Roundup
Andy gave us a quick intro to himself and how after 5 years in the pharmaceutical industry, he moved to Greenalls Inns where he spent over 9 years as a regional manager before then joining Pub People and committing to a management buy out with his business partner Kevin Sammons in 2001. He joked that he had gone from drugs to booze in his career!
Andy gave us a bit of context in terms of the licenced trade and the various challenges that have been thrown at it even before Covid. His business has always been process driven and shared some of the procedures that go on behind the scenes that we, as customers would never normally get to see. He also explained that the business was split roughly as 75% drink and 25% food - although somewhere in there is the fruit machine income which is still significant for them. One interesting stat came through that they sell over 24,000 bottles of Gordon's Pink Gin a year across their estate!
The company has a good presence in Nottingham and Nottinghamshire with pub names that most local folks will have heard of - The Lion at Basford, Bunkers Hill and Six Barrel Drafthouse in Hockley and  the famous Lord Nelson in Sneinton.
He shared with us the range of issues and challenges that Covid posed to the trade - initially shutting the estate down, then opening partially before closing once again completely.
But he was thankful to the government for the support that the industry had received. He sees this as a distraction not a disaster and says their pubs and the industry will come back fighting.
However, there is light at the end of the tunnel - the government has issued its road path to recovery and opening of pubs and restaurants is part of that with dates such as 12th April and 21st June important milestones. Andy told us that the whole company can't wait to open for business again and serve a thirsty public. We couldn't agree more!
Our thanks go to Andy and his team at The Pub People Company. We are delighted to announce that they are now joining us as members at NCBC.
NCBC Event Details
Andrew Crawford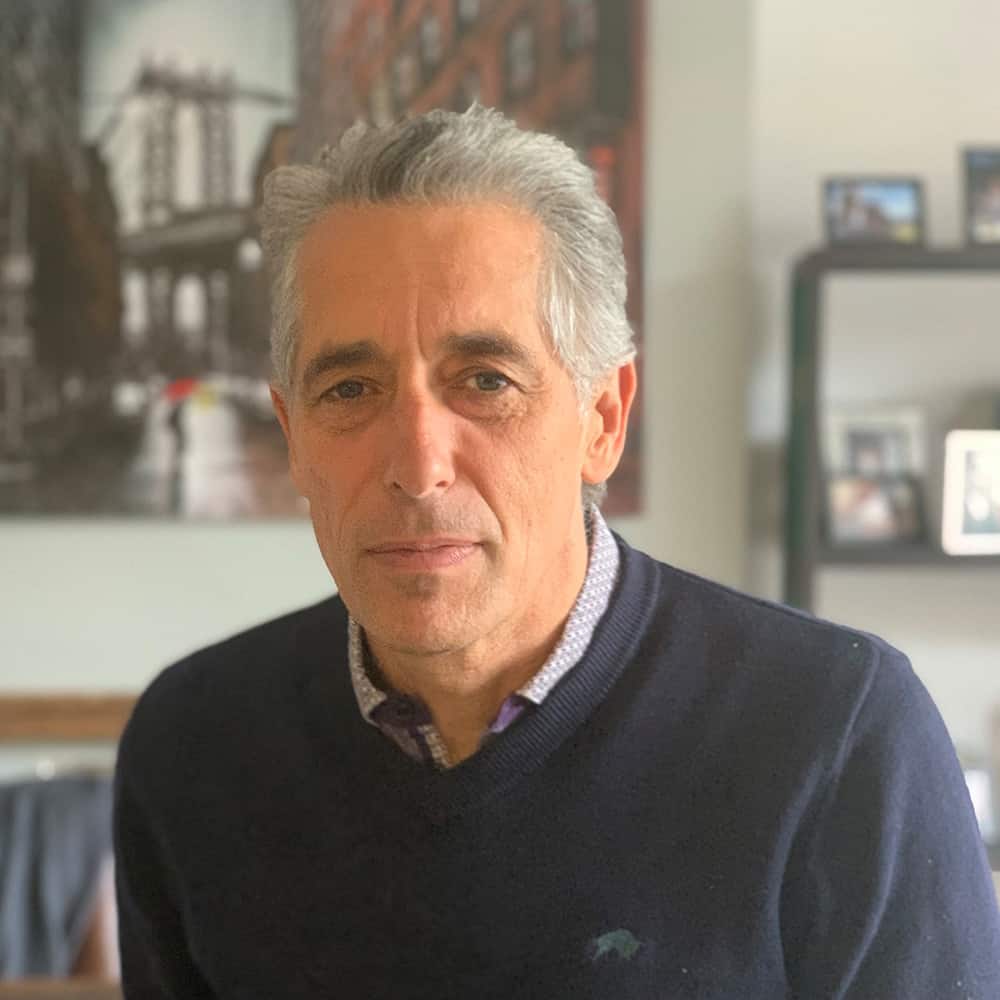 Andrew is the Operations Director and joint owner of The Pub People Company. He began his career in the mid 1980's with Janssen Pharmaceutical, before moving into the pub industry with Greenall's. Plc. Spending 10 years with their tenanted pub division in the North West and South West of England, including a move to Nottingham in 1997.
He joined the Pub People Company in 2001 and completed an MBO with his current business partner in 2004. They have gone on to develop the Company into a successful regional operator of 60 pubs and pub-restaurants, with a head office at South Normanton.
Andrew will give an insight into the key elements behind Pub People's long standing success, his thoughts on the hospitality market in the City of Nottingham and the immediate plans for recovery in the wake of the current pandemic.
The Timetable
What to expect at NCBC
Meet potential business contacts
As a member you'll be invited to a monthly lunch-time event on the third Friday of each month (excluding August) to meet with other members and hear from our guest speaker.
Business opportunities
There are various opportunities to promote your business through word of mouth, our social media channels and also sponsorship.
Additional events
We organise additional events throughout the year giving our members additional opportunities to meet and learn more about what's happening in Nottingham.
Bookings are closed for this event
Have a look at the other events we have coming up. Click the button below.