19 November 2021
David Astill
Managing Director, Nottingham City Transport
Registration from: 11:45am
Lunch: 12:30pm
The Nottingham City Business Club's November event was a well attended and interesting lunch.
Only the third 'in person' event after an 18 month enforced absence, the session was well-received by 40 members and guests who enjoyed a two-course lunch with drinks.
Event Roundup
Dave Astill took over the top job at NCT in April this year and to say he faces a challenge is putting it mildly. He spoke about the hard work his team is putting in to get people back on the buses after the government told them not to travel on public transport last year.
He explained how the company had a strategy to make bus travel simple with the introduction of colour coded lines some years ago (just like the tube in London). Together with cashless travel where a bank card or phone can be used to pay; these initiatives have proved a great success and been well received by the customers.
The green agenda is very much part of Dave's day to day work and he reported that the company now has a number of biogas buses with a fully electric Mercedes bus on test now with the fleet.
So there is clearly a lot of work to be done and plenty of opportunities for NCT to take so long as the good folk of Nottingham can be persuaded to get back on the bus.
NCBC Event Details
David Astill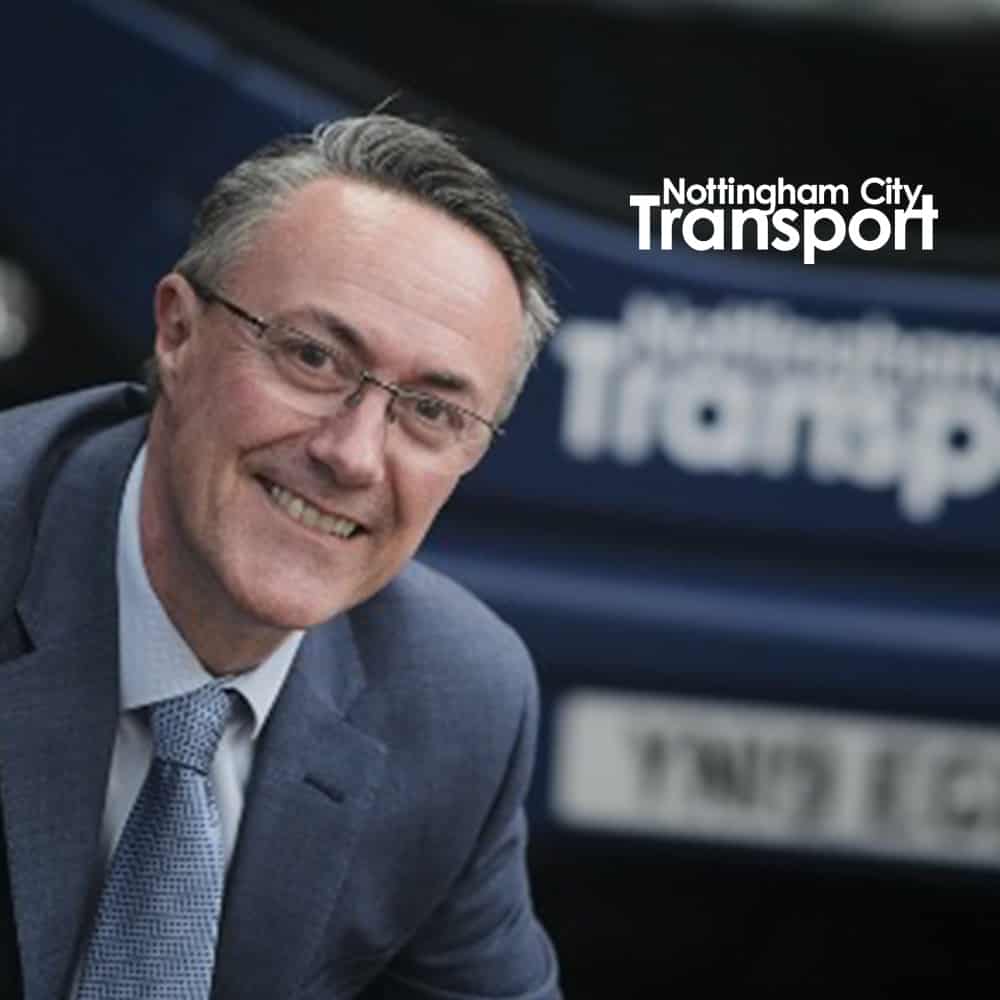 David took over from Mark Fowles as Managing Director in April this year. He is very proud to be the first person to hold the top post at Nottingham's award-winning Bus Company, who was born and grew up in the city that his long-established business serves.
Prior to joining NCT fourteen years ago, David had amassed considerable experience running commercial bus operations in North Staffordshire, Cheshire, Merseyside, Greater Manchester and also the West Midlands.
David will present on what he believes is his biggest and most exciting challenge ahead in the post-Covid world – Attracting people back onto Nottingham's buses.
The Timetable
What to expect at NCBC
Meet potential business contacts
As a member you'll be invited to a monthly lunch-time event on the third Friday of each month (excluding August) to meet with other members and hear from our guest speaker.
Business opportunities
There are various opportunities to promote your business through word of mouth, our social media channels and also sponsorship.
Additional events
We organise additional events throughout the year giving our members additional opportunities to meet and learn more about what's happening in Nottingham.
Bookings are closed for this event
Have a look at the other events we have coming up. Click the button below.