23 June 2023
Becky Valentine
Spenbeck
Registration from: 11:45am
Lunch: 12:30pm
In June 2023, Becky Valentine, co-owner and lead of Sustainability, Wellbeing and Building Health at Spenbeck, a multi award-winning Nottingham family business, delivered an insightful presentation that gave members and guests food for thought.
Event Roundup
Winner of the 2022 East Midlands Green Leader award and a certified Carbon Literacy facilitator,  Becky provided her thoughts and ideas on how SMEs can embed sustainability in their culture and achieve environmental targets and gave us some key take aways to make an immediate impact.
Becky's presentation kicked off by asking the audience if they knew what a sustainability policy was. Many said 'no'. This was followed with a powerful short film by Steve Cutts called Man, illustrating how a man was born 500,000 years ago who modifies his environment to meet his needs, destroying animals and nature in his path and creating a man-made crisis. Watch here
Becky advised us all that we should a sustainability policy and to stay ahead of the legislation that's coming. Investors, prospective employees and Gen Z / Alpha want and expect to be part of a company that invests in Environmental, Social and Governance (ESG) goals. So where to start? Consider the wider picture, Becky argued. There are huge opportunities for SMEs:
Proactivity is more cost-efficient
'First mover' advantage
Brand enhancement
Recruitment & retention
Meeting concerns over climate change
Carbon taxes
Emission limits
Meet tender requirements
Customer retention
Create a fun, improved workplace
Find out more here.
NCBC Event Details
Becky Valentine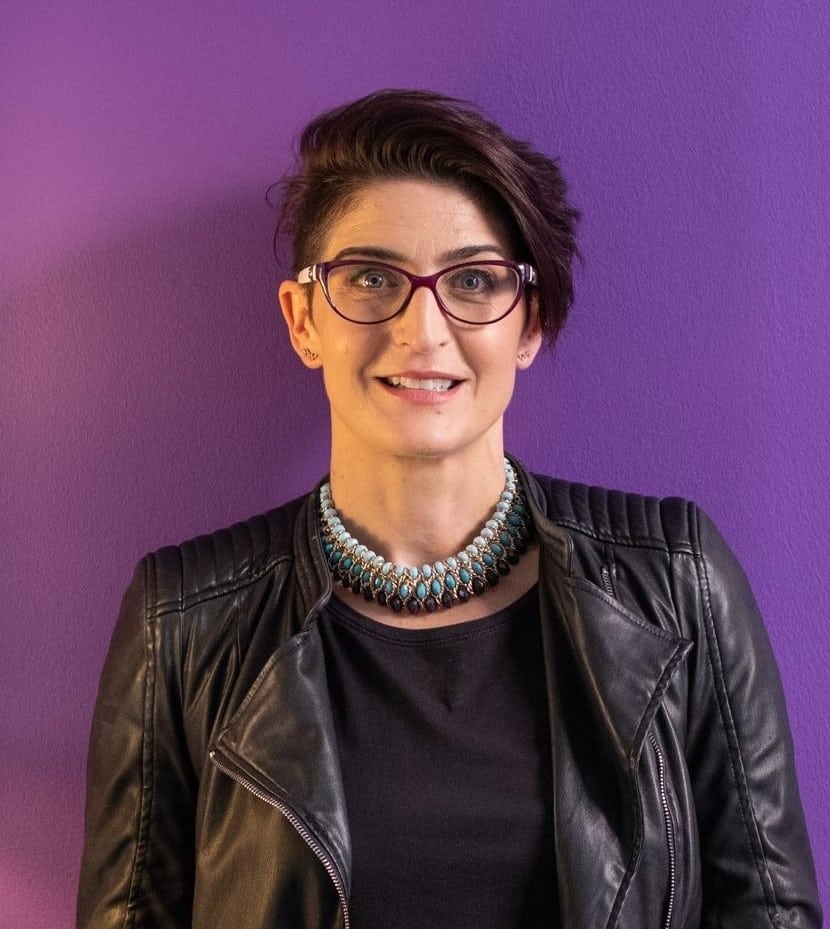 Becky Valentine is Co-owner and Lead of Sustainability, Well-being and Building Health at Spenbeck, a multi-award-winning business specialising in helping companies flourish.
Winner of the 2022 East Midlands Green Leader award and a certified Carbon Literacy Facilitator, Becky leverages her 12 years experience in sustainable buildings and operations to provide consultancy support, helping SMEs and schools embed sustainability and achieve environmental targets.
Complemented by her former teaching career, Becky's expertise is sought after for expert panels and lectures. She will be discussing the sustainability challenges and opportunities for SMEs, providing quick wins to take away and make an immediate impact.
The Timetable
What to expect at NCBC
Meet potential business contacts
As a member you'll be invited to a monthly lunch-time event on the third Friday of each month (excluding August) to meet with other members and hear from our guest speaker.
Business opportunities
There are various opportunities to promote your business through word of mouth, our social media channels and also sponsorship.
Additional events
We organise additional events throughout the year giving our members additional opportunities to meet and learn more about what's happening in Nottingham.
Bookings are closed for this event
Have a look at the other events we have coming up. Click the button below.