24 February 2023
Cllr Ben Bradley MP
Nottinghamshire County Council
Registration from: 11:45am
Lunch: 12:30pm
A captivated NCBC audience from business, the public sector and politics enjoyed a talk from Ben Bradley about the devolution of political powers in Nottingham in February.
Event Roundup
In May 2021, Ben became Leader of Nottinghamshire County Council. He has since played an integral part in negotiating and supporting key projects in the region, such as the East Midlands Freeport, East Midlands Development Corporation and the East Midlands Combined Authority devolution deal.
As Ben noted, the West Midlands and Manchester have successfully devolved powers, with mayors Andy Street and Andy Burnham proactively driving development for their communities. Our devolution plan is still 12 months from fruition. Once signed off, our local leaders will have more powers to:
Buy land to regenerate into commercial spaces and infrastructure and build new homes.
Develop a new transport plan to include smart ticketing across all of their city's modes of transport and new affordable concession schemes.
Improve adult skills and training to meet local needs and bridge gaps.
Make the places we live in better for all.
Retrofit energy in homes and build better, more efficient homes.
Create economies of scale from combined authority budgets.
Develop a Mayoral Development Corporation.
So, what next?
A public and business consultation recently ended and the results will be published in the spring, where a decision will be made on the final proposal. Councils will consider the proposal in the autumn and an election will then be held May 2024.
As the lowest invested region in the country, devolution presents a big opportunity for Nottinghamshire. We can't wait to see how plans develop.
NCBC Event Details
Cllr Ben Bradley MP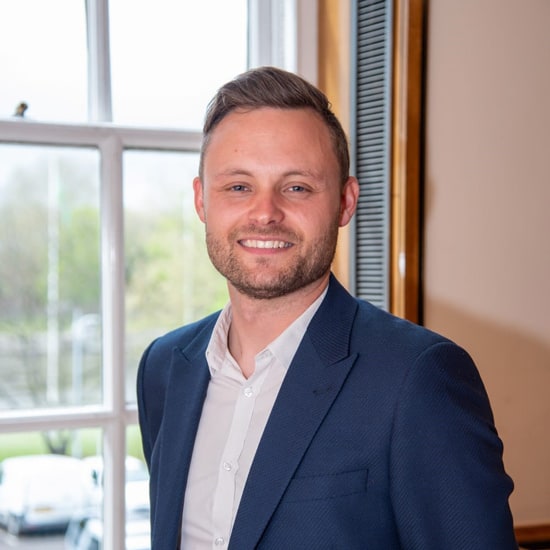 Born in Ripley, Derbyshire, Ben graduated with a first-class honour's degree in Politics from Nottingham Trent University in 2013 following a stint of being a landscape gardener and administrator. Following this, he took the role of Campaign Manager for Mark Spencer, the Member of Parliament for Sherwood.
Ben was elected to Ashfield District Council in 2015, becoming Leader of the Conservative Group, and then to Nottinghamshire County Council in 2017. Ben then became Member of Parliament for Mansfield in the snap General Election in June of the same year. He was the first Conservative to be elected in Mansfield since the constituency's creation in 1858, unseating the previous incumbent of 30 years.
In early 2018, Ben was appointed as Vice Chairman of the Conservative Party, with responsibility for youth engagement. Following on from this appointment, in March Ben re-launched the 'Young Conservatives' organisation, the national youth wing of the Conservative Party. He resigned from this role in July 2018 in order to be able to speak out for his constituents on Brexit.
In 2019, Ben was re-elected as the MP for Mansfield with a 16'306 majority, the largest Conservative increase in the Country, and has held roles in the Department for Business, Energy Industrial Strategy, the Department for Education and what was then known as the Ministry of Housing, Communities and Local Government.
In May 2021, he became Leader of Nottinghamshire County Council, as the Conservatives took overall control at County Hall for the first time in 12 years by winning 37 seats on the 66-strong council. He has since played an integral part in negotiating and supporting key projects in the region, such as the EM Freeport, EM Development Corporation and the East Midlands Combined Authority devolution deal.
The Timetable
What to expect at NCBC
Meet potential business contacts
As a member you'll be invited to a monthly lunch-time event on the third Friday of each month (excluding August) to meet with other members and hear from our guest speaker.
Business opportunities
There are various opportunities to promote your business through word of mouth, our social media channels and also sponsorship.
Additional events
We organise additional events throughout the year giving our members additional opportunities to meet and learn more about what's happening in Nottingham.
Bookings are closed for this event
Have a look at the other events we have coming up. Click the button below.