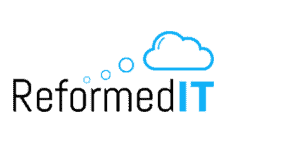 Reformed IT Limited
IT Services
Cyber Security threats are increasing constantly. SMEs worldwide are suffering from the damage caused by hackers.
All too often, businesses only look for help and advice after it's too late and they've suffered a data breach.
A conversation with Reformed IT should come sooner, rather than later to help mitigate the risks of cyber crime and prevent the issue before it causes major losses to your business.
Reformed IT were founded to help businesses by providing a suite of comprehensive services which are all managed by experts in the industry from our local offices.
Alongside our market leading set of Cyber Security services, Reformed also provide a helpdesk IT support team who are there to help with any IT issues that come up. Our average response times are constantly less than 30 minutes across all priorities. Nobody should be waiting hours or sometimes days for a response from your IT team.
Our services are targeted towards businesses with a minimum of 20 employees and our current largest client has around 150 employees.